Klicka/tryck här för att växla språk
Click/tap here to change language
Hej! Jag heter Jakob och skapar förändring genom design och innovation med utgångspunkt i människors och företags behov Hi, I'm Jakob – I create change through design and innovation based on the needs of people and organizations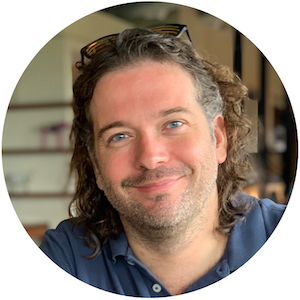 Jag är konsult inom UX, CX, tjänste- och produktdesign samt en utvecklare som genom research, insiktsarbete, innovation, design och utveckling stöttar mina kunder i att övervinna sina affärsutmaningar. I'm a UX, CX, product and service design consultant and developer who through research, insight generation, innovation, product design, and development support my clients in overcoming their business challenges.
Jag inriktar mig på att
I Focus on
Leda arbete och team med att ta fram nya produkter och tjänster
Leading Work and Teams to Develop New Products and Services
som kräver kunskap och insyn i marknadsstrategi, prissättning, kundbehov och teknik
that require knowledge in marketing strategy, pricing, customer needs and technology.
På en bank som UX lead, ledde jag arbetet med att utveckla jag nya och förbättrade befintliga tjänster genom bland annat ideation och design, vilket ökade konkurrenskraft och kundlojalitet.
Som UX lead, arbetade jag med en ledande navigationsapp för båtar med att konceptualisera och designa nya unika funktioner baserade på användarnas mål och känslomässiga skäl till att äga och använda sin båt.
Som design team lead på ett multinationellt produktföretag, coachade jag teammedlemmar vilket bidrog till att öka därmed kvaliteten på teamets leverabler och förbättrade teamets relationer med interna intressenter.
At a bank as UX lead, led the work to develop new and improved existing financial services through, among other methods, ideation and design, which increased competitiveness and customer loyalty.
As UX lead, worked on a leading boat navigation app to conceptualize and design new features, based on the users' goals and emotional reasons for owning and using a boat.
As design team lead at a multinational product company, I coached the team's members, which contributed to increasing the quality of the team's deliverables and improved the team's relations with internal stakeholders.
Effektivisera produkter, tjänster och marknadsföring genom användar- och marknadsstudier
Boosting the Impact of Products, Services, and Marketing Through User and Market Research
genom att ta fram kunskap om användare, kunder, prissättning och produktegenskaper med bland annat intervjuer, enkäter och workshops.
through the development of knowledge about users, customers, pricing and product features through interviews, surveys and workshops and more.
Som konsult inom marknadsföring och utveckling, bidrog jag med expertkunskaper till en teknikstartup som ledde till att säljvolymen genom webbplatsen ökade med 1 122% och trafiken med 427%.
På en bank i rollen som design lead organiserade jag arbetet med användarstudier för att lära oss mer om bankens kunder för att bättre möta deras behov och få en edge jämfört med konkurrenterna.
På ett försäkringsbolag som UX lead breddade och fördjupade jag förståelsen av viktiga användargrupper genom intervjuer för att kunna designa en bättre webbplats som bättre mötte kundernas informationsbehov.
Som UX lead arbetade jag på en app med att undersöka vilka funktioner användarna ansåg mest användbara och värdefulla i syfte att ta fram en ny prismodell i flera nivåer och samtidigt justera appens pris för att öka lönsamheten, utan att förlora kunder.
I egenskap av UX-specialist optimerade jag navigering och användarupplevelsen på webbplatsen tillhörande en av Sveriges största fackförbund för att göra informationen mer tillgänglig och lättare att hitta.
As a marketing and technology consultant, contributing expertise to a technology startup resulting in an increase in website sales conversions by 1,122% and website traffic by 427%.
At a bank, working as design lead, organized the process of performing user research to learn more about the bank's customers in order to better serve their needs and to gain and edge versus the competition.
At an insurance company as UX lead, broadened and deepened the understanding of key groups of users through interviews in order to design a better website that was better at meeting the information needs of customers.
As UX lead, worked on an app performing research to identify what features users found most useful and valuable in terms of price in order to design a new tiered offering while adjusting the app's price to increase profitability, while avoiding customer churn.
As UX specialist, optimized navigation and user experience for the website redesign of a major Swedish trade union to make the information more accessible and easier to find.
Accelerera produktutveckling med innovationsmetoder
Accelerating Product Development Using Innovation Methods
genom att designa och utveckla hypoteser och prototyper för nya produkter och tjänster samt utvärdera dessa genom kund- och användarstudier.
by designing and developing hypotheses and prototypes for new products and services as well as evaluate these through testing with users and customers
Som konsult inom design med en stor organisation som kund arbetandes på en komplex applikation för webbläsare definierade jag användarhypoteser, utförde användarstudier och byggde prototyper för att validera koncept och insikter för att vi skulle snabbt kunna designa, utveckla och lansera.
Som designkonsult för en app utförde jag studier och testade prototypdesigner med slutanvändare i syfte att förstå användarnas mål och drivkrafter och de jobs-to-be-done som appen hjälpte dem uträtta.
I rollen som konsult och design lead åt en bank ledde jag användarstudiearbetet med att utforska potentialen i en ny typ av tjänst, som innebar ett nytt affärsområde, genom att djupintervjua ett stort antal kunder för att hitta behov och jobs-to-be-done.
As a design consultant to a large organization working on a major single page application, defined user hypotheses, performed research and built prototypes to validate concepts and insights for us to be able to rapidly design, develop and deploy.
Working as a design consultant on an app, performed research and tested prototype designs with end users to understand the fundamental drivers of the users and jobs-to-be-done the app helped them solve.
Working as consultant and design lead at a bank, led user research work to explore the potential of a new type of service, which represented a whole new field of business, by deep interviewing a large number of customers to discover unmet needs and jobs-to-be-done.
Öka affärs- och användarnyttan av projekt
Increasing the Business and User Benefits of Projects
genom att stötta projektteam att styra mot effekter och arbeta utfrån en gemensam målbild.
by supporting product teams to manage towards impacts and working towards shared goals and objectives.
För ett försäkringsbolag organiserade jag och ledde workshops för ledningsgruppen för att identifiera önskvärda effekter och prioritera IT-projekt baserat på efterfrågad affärsnytta och gav dem verktygen för att ta rätt beslut.
I egenskap av UX lead i ett projekt att bygga en komplex applikation för webbläsare ansvarade jag för insikter om användarnas mål och bidrog med att visa hur kraven bidrog till användarupplevelsen och därmed skapade jag en användningskontext för beställare, projektledare och utvecklare vilket ledde till bättre användarupplevelse.
Under arbetet med att leda ett projekt att bygga en nätcommunity för Nordens största biografkedja, stödde jag kunden och våra utvecklare mot att inte bara leverera önskade krav utan även åstadkomma affärseffekter.
I egenskap av UX-expert i ett projekt för ett stort politiskt parti stöttade arbetade jag med vår kund för att identifiera strategiska mål och definiera nyckeltal, för att öka nyttan av investeringen.
At an insurance company, organized and led workshops for the leadership to identify desired change and prioritizing IT projects to achieve desired benefits and impacts, giving them the tools to make the right decision.
As UX lead on a project to build a highly complex single page application, provided insights into end user goals and offered a user experience context for the client sponsor, the project manager and the developers, which led to a better user experience.
While leading the project to build an online community for the number one movie theatre chain in the Nordics, I provided guidance for client and developers and steered the work towards not just delivering on requirements, but also business outcomes.
As UX expert on a project for a major Swedish political party, worked with the client in identifying strategic goals and defined key metrics, to increase ROI.
Leda workshops, föreläsa och erbjuda utbildning och mentorskap
Leading Workshops, Speaking and Provide Training and Mentoring
i innovation, design, mål- och effektstyrning.
in innovation, design, goal- and impact management and mapping.
I ett projekt med en myndighet ledde jag workshops för att identifiera nyckelintressenter och forma hypoteser om deras behov och mål för att kunna genomföra effektiva användningsstudier och ge myndigheten ett bra beslutsunderlag.
Som gästföreläsare på Linköpings universitet har jag undervisat om att leda och styra projekt och designarbete mot önskade nyttor och affärseffekter.
Som konsult på en bank organiserade, ledde och faciliterade jag workshops i design, ideation, innovering, kartläggning av kundresor och mer vilket ledde till att flera förändringar och förbättringar infördes på kort varsel.
Under 2019 lade jag fram en forskningsartikel om att designa och styra mot mätbara effekter på konferensen IASDR i Manchester, Storbritannien.
Working with a government agency, led workshops to discover key stakeholders and form hypotheses about their needs and goals to perform effective user research and provide the agency with accurate information to use as a basis for decisions.
As a guest lecturer at Linköping university, speaking on leading and managing IT projects and design towards desired outcomes and business impacts.
At a bank, organized, led and facilitated workshops in design, ideation, innovation, customer journey mapping and more, which led to several changes and improvements were introduced in short order.
Presented a research paper on designing and managing IT towards measurable business impact at the IASDR conference in Manchester, UK in 2019.
Designa kund- och användarupplevelser
Designing Customer and User Experiences
för att skapa konkurrensfördelar, stärka varumärken och bygga lojalitet.
to achieve competitive advantages, boost brands and build loyalty.
För en organisation som byggde en komplex applikation designade jag användargränssnitt (UI) och ett helt nytt flöde för en utbildningsprocess för att stötta handledare och lärlingar – en process som fram tills dess aldrig tillämpats skarpt i den branschen – och som kan bidra till tryggare och säkrare arbetsplatser.
I ett uppdrag på en bank ledde jag designarbetet med att analysera en viktig intern process och genom innovationsmetoder uppfinna, designa och validera förbättringar som kunde sjösättas i snabb takt.
På ett produktbolag ledde jag arbetet med att upptäcka känslomässiga användningskvaliteter och påbörja arbetet med att designa en grupp metoder för att utvärdera och rangordna produktprototyper beroende på hur de får användarna att känna sig, vilket kan på sikt leda till en helt ny nivå av kundlojalitet.
Som byråmedgrundare och UX design lead arbetade jag med ett stort antal kunder med att kartlägga användarmål samt att designa utmärkta användarupplevelser genom cykler av strategi, studier, grov till mer detaljerad design och användbarhetstestning.
For a major organization building a highly complex single page application, design the UI and complete user experience of an entirely new workflow to support mentors and apprentices based on an as-of-then in their business never before applied teaching method, and may lead to safer workplaces.
At a bank, led the design work to analyze a key internal process and through innovation methods devise, design and validate improvements that could be rolled out in short order.
At a product company, lead the research to uncover affective use qualities and begin the work towards designing a set of methods to evaluate and rank product prototypes based on how they make their users feel, which may in time lead to a whole new level of customer loyalty.
As agency co-founder and UX design lead, worked with a sizeable number of clients to uncover user goals and design excellent user experiences through cycles of strategizing, research, low to high fidelity design and usability testing.
Utveckla programvaror, webbplatser och produkter
Developing Software, Websites and Products
för kunder och i mina egna startupföretag i över 20 år.
for clients and in my own startup companies, for over 20 years.
I egenskap av konsult inom teknik och design på ett uppdrag för ett försäkringsbolag assisterade jag deras utvecklare med att bygga om företagets webbplats som mobile first och som responsiv, vilket gjorde den mer lättanvänd och tillgänglig för fler.
Som SaaS-grundare och entreprenör har jag byggt flera produkter och MVP:er för webb liksom mobila plattformar med moderna fullstack-ramverk i syfte att validera kundhypoteser, designa koncept och arbeta mot product market fit.
I egenskap av byråmedgrundare arbetade jag med kunder med budgetar mellan 2 och 10 mkr för att planera, bygga och underhålla webbplatser.
I rollen som konsult har jag byggt ett stort antal webbplatser för kunder och använt ett flertal plattformar och programmeringsspråk. Nu senast en webbplats för en teknikstartup i Stockholm där jag använt ett sk headless CMS och en sajtgenerator för att skapa en blixtsnabb webbplats som presterar bra i sökresultaten och är lätt att uppdatera.
As a technical and design consultant, working for a major insurance company, assisted their development team in rebuilding the company website as mobile first and responsive, making it easier to use and accessible to more people
As a SaaS founder and entrepreneur, having built several products and MVPs for web as well as mobile platforms using modern full-stack technologies to validate customer hypotheses, design concepts and work towards product-market fit.
As an agency co-founder, worked with clients with budgets in the 2-10 MSEK (200-1000K EUR) range to plan, build and maintain web presences.
As a consultant, having built many websites for clients using a wide range of technologies. Most recently for a high tech startup in Stockholm, using a headless CMS and a static site generator to create a blazingly fast and search engine-ranking website that's also easy to keep-up-to-date.
Mina hattar
The Hats That I Wear
Projekt- och produktledare
Project and Product Leader
Som leder och genomför projekt som skapar affärsnytta. Who leads and completes projects that create business impact.
Affärsutvecklare
Business Developer
Med kärlek för framtidens affärsmodeller. With a passion for the business models of the future.
UX- och tjänstedesigner
UX and Service Designer
​Med fokus på affärsmål genom effektiv estetik och användarupplevelse. With a focus on business goals through effective aesthetics and user experience.
Entreprenör och företagsledare
Entrepreneur and Executive
Medgrundare till en av Sveriges snabbaste växande digitala byråer någonsin. Co-founder of one of Sweden's fastest growing agencies, ever.
Kunskaper och färdigheter
Competences and Skills
Använd droppmenyn för att välja kompetensområde.
Use the drop-down menu to switch competence area.
Erfarenhet av att leda företag, team och projekt.

Experience of leading companies, teams and projects.

Utbildning, coachning, mentorskap liksom strategier för kunskapsstyrning (knowledge management)

Training, coaching, mentoring as well as strategies for knowledge management.

Föreläsare på konferenser och för kunder samt organisera, utforma och leda workshops.

Speaker at conferences and for customers as well as organizing, design and lead workshops.

Startupmetodik, Lean Startup-metoder, hypotes- och datadriven design, utveckling och prototypning samt marknadsvalidering och innovativa marknadsstrategier.

Startup methods, Lean Startup, hypothesis and data-driven design, development and prototyping as well as market validation and innovative marketing strategies.

Scrum och agil projektledning, Lean, Kanban och XP.

Scrum and agile project management, Lean, Kanban and XP.

Statistiska metoder för marknadsundersökningar som Choice-based conjoint och MaxDiff.

Statistical methods for market research such as Choice-Based Conjoint and MaxDiff.

Prissättning och analyser av priskänslighet hos målgrupper.

Pricing and analysis of price sensitive in target markets.

Marknadsstrategier, go-to-market (GTM) och positionering.

Marketing strategies, go-to-market (GTM) and positioning.
Metoder inom målstyrning och effektstyrning (Impact mapping).

Methods in goal managing and Impact Mapping.

Utvärderingar av användbarhet såsom expertanalys, deltagande studier, etnografi och processtudier.

Usability evaluations such as expert analysis, participatory studies, ethnography and process studies.

Personor och beteendevariabler för att sammanställa insikter om användare och som designverktyg.

Personas and behavioral variables to synthesize insights about users and as design tools.

Genomförande av fältstudier genom workshops, intervjuer, övningar såsom kortsortering och simulering samt enkäter.

Performing field studies through workshops, interviews and exercises such as card sorting, simulations and surveys.

Användarcentrerad kravinsamling och kravhantering.

User-centered requirements gathering and management.

Kvantitativ datainsamling samt analys såsom inferensstatistik och modeller.

Quantitative data collection as well as analysis such as inferential statistics and models.

Kvalitativa metoder samt analysmetoder som kodning på flera nivåer.

Qualitative methods as well as analysis methods such as coding at multiple levels.

Designa användbarhetsstudier och utveckla hypoteser för testning.

Design usability studies and develop hypotheses for testing.

Testning av prototyper på plats eller på distans genom videosamtal och dedikerade testverktyg.

Prototype testing on site or remotely through video calls and dedicated testing tools.

Använda, utveckla och skapa designsystem.

Using, developing and creating design systems.

Designa för olika plattformar, miljöer och användare.

Designing for various platforms, environments and users.

Använda flera olika designverktyg som Figma, Sketch och Adobe XD.

Use multiple design tools such as Figma, Sketch and Adobe XD.

Snabbt ta fram konceptuella skisser i form av wireframes på paper eller med verktyg som Balsamiq.

Quickly develop conceptual sketches in the form of wireframes on paper or using tools such as Balsamiq.

Ta fram prototyper med mjukvara som Invision, Axure eller Keynote.

Develop prototypes using software such as Invision, Axure or Keynote.
Frontend-programmering för webben med JavaScript/ECMAScript, jQuery och Vue.

Front end development for the web with JavaScript/ECMAScript, jQuery and Vue.

Backend-programmering i PHP och NodeJS.

Backend development in PHP and NodeJS.

Responsiv webbdesign och utveckling i HTML5 och CSS3 inkl. Less och SASS.

Responsive web design and development in HTML5, CSS3 incl. Less and SASS.

Omfattande erfarenhet av Bootstrap, Tailwind och andra ramverk för webbdesign.

Extensive experience of Bootstrap, Tailwind and other web design frameworks.

Testdriven frontend-utveckling med Selenium och Galen.

Test-driven front end development with Selenium and Galen.

Automatisering för webbprogrammering och byggsystem såsom Grunt, Gulp, Webpack och pakethantering med NPM/PNPM and Yarn..

Automation for web programming and build systems such as Grunt, Gulp, Webpack and packaga management with NPM/PNPM and Yarn.

Utveckling på Mac OS X, Linux och Windows.

Development on Mac OS X, Linux and Windows.

Adobe Photoshop, Illustrator, XD, Fireworks, Sketch, Figma, Antetype, Axure, Balsamiq, Moqups, Keynote och Omnigraffle, Invision för designarbete.

Adobe Photoshop, Illustrator, XD, Fireworks, Sketch, Figma, Antetype, Axure, Balsamiq, Moqups, Keynote och Omnigraffle, Invision for design work.

Utveckling av teman och plugins för Wordpress.

Development of themes and plugins for Wordpress.

Bygga snabbladdade statiska webbplatser med Astro.

Building fast-loading static websites using Astro.

Strapi, Contentful, Storyblok och Drupal headless CMS.

Strapi, Contentful, Storyblok and Drupal headless CMS.

Pipelines och continuous integration (CI) med bl a Github och Gitlab.

Pipelines and continuous integration (CI) with Github and Gitlab among other things.

Vagrant och Docker för virtualiserade utvecklingsmiljöer och containers.

Vagrant och Docker for virtual development environments and containerization.

Git, SVN och CVS för versionshantering.

Git, SVN och CVS for version control.
Några av de företag och organisationer jag arbetat tillsammans med
Some of the Companies and Organizations I've Worked With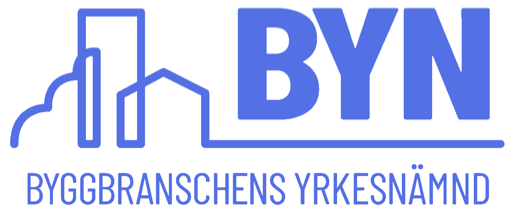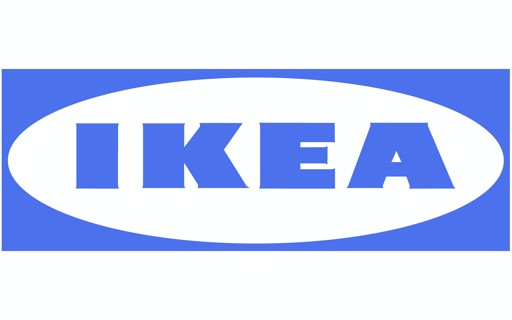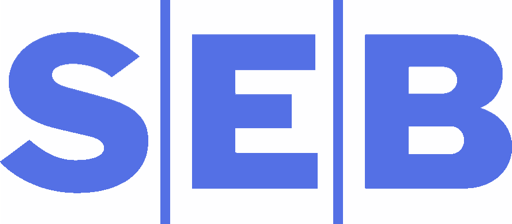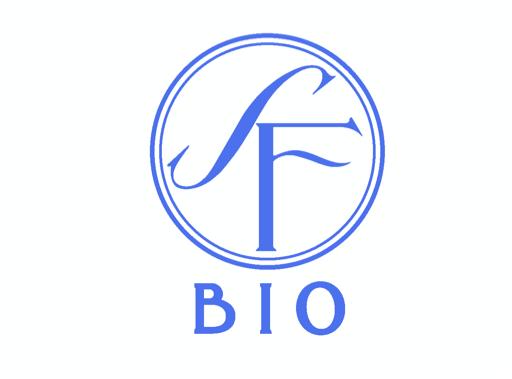 Yrkeserfarenhet och utbildning
Professional Experience and Education
2013–
Leancept
En digital innovations- och tjänstedesignbyrå som hjälper kunder omvandla idéer till strategier, affärsmodeller, produkter och tjänster. Erbjuder rådgivning, design och utveckling. Tjänster inkluderar UX- samt UI-design, design av kundupplevelser (CX), tjänstedesign, affärsutveckling inom bl a marknadsföring och prissättning samt mjukvaruutveckling/programmering.
A digital innovation and service design agency that helps customers turn ideas into strategies, business models, products and services. Offers strategic advising, design and development. Services include UX and UI design, customer experience (CX) design, service design, business development within among other things marketing and pricing as well as software development/programming.
2007–2012
NodeOne
(Numera Digitalist Sweden) Webbyrå i Stockholm/Göteborg/Malmö/Köpenhamn, medgrundare, CKO (Chief Knowledge Officer), projekt- och teamledare, fyra kontor, 70 anställda i tre länder. Utsågs till
Supergasell som snabbast växande företag 2011
. ​
2001–2006
Frilans
Skribent för International Data Groups (IDG) tidningar (Internetguiden, PC för alla), webbutvecklare och webbdesigner.
Writer for International Data Group (IDG) magazines (Internetguiden, PC för alla), web developer and designer.
Jag har en fil. kand. i medieteknik från Blekinge Tekniska Högskola och en fil. kand. i kognitionsvetenskap från Linköpings universitet. Jag talar och skriver engelska flytande, svenska som modersmål, grundläggande kunskaper i italienska, förstår spanska, franska i viss mån och kan läsa och förstå andra skandinaviska språk mycket väl.
I hold a B.Sc. in Media Technology from Blekinge Institute of Technology and a B.Sc. in Cognitive Science from Linköping University. I speak and write English fluently, Swedish natively, have basic skills in Italian, understand Spanish and French to a degree, and can read and understand other Scandinavian languages very well.
Andra beskriver mig ofta som
I'm Frequently Described As
En strategisk problemlösare och generalist som hittar sätt att förvandla hinder till möjligheter och som alltid letar efter alternativa sätt att lösa problem. A strategic problem solver and generalist thinker who identifies ways to transform an obstacle into an opportunity, always looking for alternative paths to solving a problem.
En person med stor ansvarskänsla och arbetar hårt, är fokuserad, noggrann och uppriktig. Min arbetsmoral är hög och jag finner glädje i att vara produktiv och göra ett bra jobb. Jag finner stolthet i att leverera vad jag lovat och jag värderar förtroende högt. A person with a strong sense of responsibility who works hard, is diligent and earnest. My work ethic is high and I take great satisfaction from being productive and doing the best job I can. I take pride in delivering what I've promised and I value trust highly.
En ledare och organisatör som inte saknar förmåga till flexibilitet. Jag tycker om att ta reda på hur alla delarna och resurserna kan nyttjas mest effektivt. Detta inkluderar att hjälpa andra nå sin potential genom att fokusera på det de är bäst på. Jag inspireras av att arbeta och lösa problem tillsammans med andra drivna personer. A leader and organizer who also possesses a flexibility that complements it. I like to figure out how all of the pieces and resources can be arranged most effectively. This includes helping people reach their highest potential by helping them focus at what they're best at. Working and solving problems with other driven individuals inspires me greatly.
En utforskare med ett nyfiket sinne på jakt efter kunskap som inget hellre vill än att förstå världen bättre. Jag älskar att lära mig saker och arbeta i projekt som ger mig chansen att lära mig nya saker. An explorer with a curious mind seeking knowledge and who yearns to understand how the world works. I enjoy learning and working on projects that offer me the chance to learn new things.
En entusiastisk, inspirerande, optimistisk, empatisk person som bidrar med mycket positiv energi. Jag utmanas av motgångar och jobbar med andra för att förändra angreppssätt och försöka igen. Jag älskar det jag gör och det smittar av sig. An enthusiastic, inspiring, optimistic and empathetic person who provides a lot of positive energy. I don't get easily disillusioned by setbacks but instead work with others to change approach and try again. I love what I do and that enthusiasm has proven to be contagious on many occasions.
Produkter och projekt
Products and Projects
Vet alltid när bilen är färdigladdad

Always know when your EV will be done charging

Everdone är en app för iOS (och snart Android) som hjälper dig som kör elbil att beräkna hur länge bilen behöver stå och ladda för att öka batteriets laddnivå – med ett visst antal procent eller för att kunna köra en sträcka. Appen tar hänsyn till bilmärke, bilmodell, väderlek och däckstyp för att beräkna laddningstiden. Appen är tillgänglig för betatestning. Byggt i Vue3, Quasar och Capacitor. Everdone is an app for iOS (and soon Android) that helps drivers of electric vehicles find out how long that car needs to charge to increase the batter state of charge level by a given percentage or driving a distance. The app takes into account make and model, weather and tire type to calculate charging time. The app is currently available as a beta. Built with Vue3, Quasar and Capacitor.

Bygg starkare relationer och sälj mer genom att hålla kontakten

Build stronger relationships and sell more by staying in touch

Elately är ett personligt CRM för att utveckla och stärka personliga relationer och kan användas av personer i människoorienterade yrken för ökad lönsamhet och kundlojalitet. Elately hette tidigare Bondsai. Produkten är under utveckling. Byggd i Vue3, Vuetify, Nuxt, NodeJS, Express och MongoDB. Elately is a personal CRM to develop and strengthen personal relationships and can be used by professionals in people-oriented professions to increase profitability and client loyalty. Elately was formerly known as Bondsai. The product is under development. Built with Vue3, Vuetify, Nuxt, NodeJS, Express and MongoDB.

Skapa din QR-meny på minuter och öka omsättningen med smarta funktioner

Create your QR menu in minutes and increase turnover with smart features

Tabletap är en QR-menyapp för restauranger som gör det enkelt att skapa digitala menyer med några knapptryckningar och sedan dela ut QR-koden till gästerna. Tabletap är under utveckling. Byggd i Vue3, Quasar, Nuxt, NodeJS, Express och MongoDB. Kontakta mig för att få veta mer. Tabletap is a QR menu app for restaurants which makes it easy to create digital menus in a few taps or clicks and then share the QR code with guests. Tabletap is under development. Built with Vue3, Quasar, Nuxt, NodeJS, Express and MongoDB. Contact me to find out more.
Volontärarbete
Voluntary Work
Jag är mentor via webbplatsen ADPList.org där jag erbjuder kostnadsfritt mentorskap till andra designers och entreprenörer. Jag har även organiserat en meetup för ADPList-mentorer i Stockholm.
I'm a mentor at the ADPList.org website where I offer free mentoring to other designers and entrepreneurs. I have also organized a meetup for ADPList mentors in Stockholm.
Saker jag skrivit
My Writing
Impact Methods for Making a Change

Impact Methods for Making a Change

Forskningsartikel om att designa för affärsnyttor som jag skrev tillsammans med Mattias Arvola och Stefan Holmlid vid Linköpings universitet. Artikeln presenterades på konferensen IASDR 2019: 'The aim of this paper is to describe theory and practice of methods for making a change. The methods in focus are called impact methods and they are used for defining effect goals that focus the outcomes and impacts of a transformation design project.' A research paper on designing for business impact, which I co-wrote with Mattias Arvola and Stefan Holmlid at Linköping University. The paper was presented at the IASDR 2019 conference: 'The aim of this paper is to describe theory and practice of methods for making a change. The methods in focus are called impact methods and they are used for defining effect goals that focus the outcomes and impacts of a transformation design project.'

Elately (Bondsai) Blog

Elately (Bondsai) Blog

För frilansare och byråer som vill växa och nå ännu större framgång: 'The Bondsai Blog provides actionable insights, advice, guides, tools, and resources to agency owners and managers, freelancers and consultants who wish to run an even more successful business.' På engelska. Produkten Bondsai heter numera Elately. The Bondsai Blog provides actionable insights, advice, guides, tools, and resources to agency owners and managers, freelancers and consultants who wish to run an even more successful business. In English. Bondsai is now known as Elately.

Leancept Blog (engelska)

Leancept Blog (English)

Inlägg på engelska om affärsutveckling, marknadsföring, affärsstrategi och prissättning. Denna blogg finns både på svenska och engelska med visst överlapp i innehållet. Posts in English about business development, marketing, business strategy and pricing. This blog is available in Swedish and English, with some content overlap.

Leancepts Blogg (svenska)

Leancepts Blogg (Swedish)

Inlägg på svenska om affärsutveckling, marknadsföring, affärsstrategi och prissättning. Denna blogg finns både på svenska och engelska med visst överlapp i innehållet. Posts in Swedish about business development, marketing, business strategy and pricing. This blog is available in Swedish and English, with some content overlap.